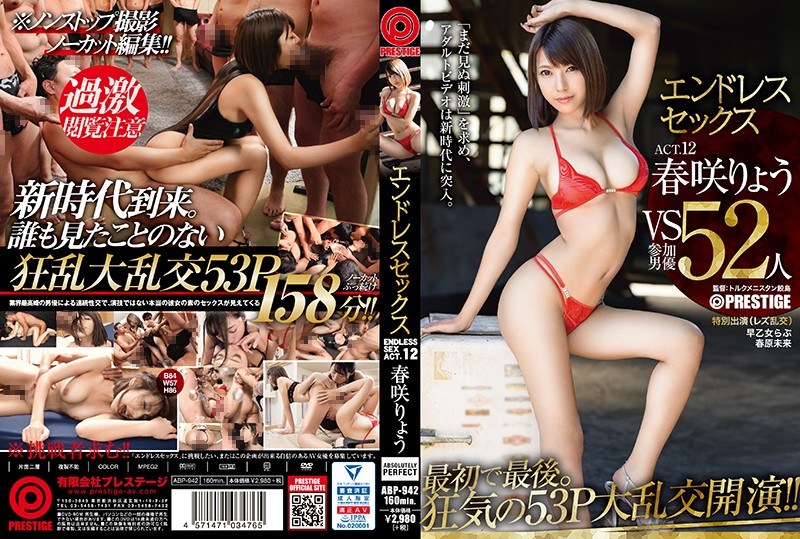 ID: ABP-942
Release Date: 2020-01-24
Length: 160 min(s)
Director: Turkmenistan Samejima
Maker: Prestige
Label: ABSOLUTELY PERFECT
Genre(s): 3P, 4P,Lesbian,Solowork,Squirting,Bukkake,Uncensored Leaks,Orgy,
Cast: Harusaki Ryou
Prestige exclusive actressRyo Harusaki participates in [Endless Sex]! Absolutely beautiful girl with bottomless sexual desire and strong mako stands in front of 52 sex lovers! The pleasure is carved into the hungry body by one-on-one sex as soon as it starts. Two lesbians lick anal and pussy everywhere, and the instinct that asleep in the back of shame awakens. A large orgy that alternately holds the cocks of the men who flock shortly after a break and continues to greedy. The strongest decisive battle of Rakubu Ranbu with 10 actors who are worthy of the 'strongest' in the industry. Excessive stimuli that strike without stop evoke her sleeping potential. Look at the true value of Ryo Harusaki who exposed herself as she is! !
Date: October 21, 2021