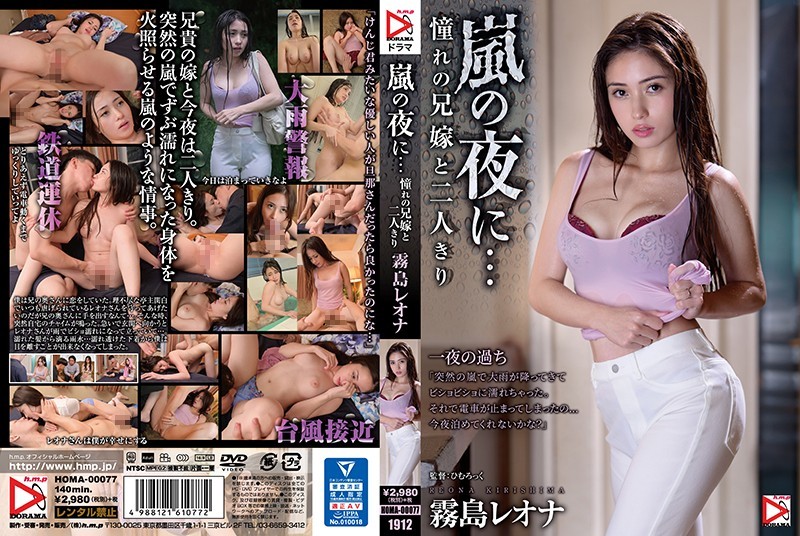 Delivery start date: 2019/12/20
Product release date: 2019/12/25
Duration: 142 minutes
Performer: Leona Kirishima
directed by: Ice house
series: —-
Manufacturer: hmp DORAMA
label: hmp DORAMA
Genre: Married Woman,Featured Actress,Cheating Wife,Drama,Creampie,Hi-Def,
Product number: homa00077
My brother's wife is beautiful and very healthy. Even if my big brother says something hard, he silently endures it. I had a crush on Leona-san. And on that stormy day, my feelings exploded in front of Leona, who got soaked. Leona didn't refuse me who attacked me impulsively … In the sound of heavy rain, in a house where time stopped, we sought like a beast.
Date: November 29, 2021