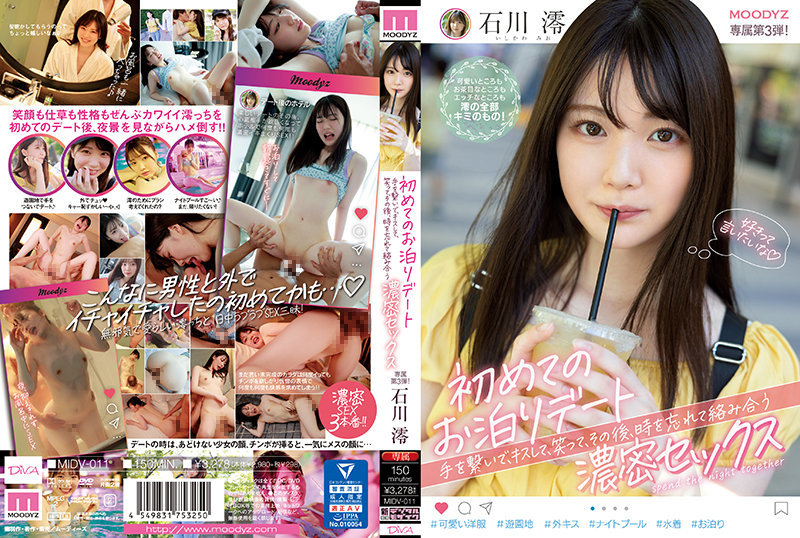 Delivery start date: 2021/12/03
Product release date: 2021/12/07
Duration: 153 minutes
Performer: Mio Ishikawa
directed by: Usapyon.
series: —-
Manufacturer: Moody's
label: MOODYZ DIVA
Genre: Beautiful Girl,Featured Actress,Kiss Kiss,Cowgirl,Blowjob,Digital Mosaic,Hi-Def,
Product number: midv00011
Exclusive Mio Ishikawa, Dokidoki's flirting love date! I'm embarrassed to be flirting with a man outside, but I'm happy somewhere! Wear fashionable clothes, hold hands, kiss outdoors and have an amusement park date! You can also go to the night pool for the first time and enjoy a lot of realistic reactions. After playing outside, I had a room date at the hotel. First stay. Take a bath, have sex many times in a space of just two people, and have sex again in the morning and when you wake up! Entangled with each other for a long time!
Date: December 4, 2021